Skilled Trade Jobs in High Demand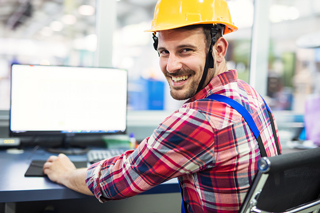 The skilled trades are a critical part of the nation's workforce. A huge number of tradespeople are approaching retirement age even as the economy improves and industries like construction and maintenance show more strength—which means there is a big need for new workers in the skilled trades. In-demand jobs in this sector include:
1. Heavy truck driver
Most of the freight in the U.S. gets transported by truck, so plenty of heavy truck drivers are needed to move goods from one place to another. Maneuvering big rigs through crowded streets takes special know-how; you'll need a commercial driver's license and some specialized training. Being a trucker is physically demanding work that requires being away from home for long stretches of time, but if you relish life on the road, this is one of the best trade jobs you can get.
Total new job openings: 99,700
Average salary: $46,850
2. Carpenter
Carpentry is a key part of many different aspects of construction, which is why it's among the trades in demand. Carpenters can do anything from framing walls and setting concrete forms to building bridges and installing cabinets. Sometimes they also direct the work of laborers and other helpers. Growth in the construction and home renovation fields should boost demand for carpenters over the next few years.
Total new job openings: 80,100
Average salary: $52,850
3. Electrician
Electricians have the highest-paying trade jobs on this list. That could be because they're responsible for keeping the lights on and the electrical systems functioning. These skilled workers install, repair, and maintain electrical wiring and equipment in businesses, factories, and homes. In most states, you'll have to pass an exam and be licensed in order to work in this field.
Total new job openings: 74,100
Average salary: $60,370
4. Plumber
If you can keep the water flowing, you can expect to find a lot of opportunities. Plumbers install and maintain the piping systems that bring water to (and carry waste away from) houses, offices, hospitals, factories, and other buildings. Most of these professionals gain their skills through apprenticeships, although many start out by attending a technical or trade school. Jobs in this field are projected to grow much faster than average between 2016 and 2026.
Total new job openings: 68,200
Average salary: $59,800